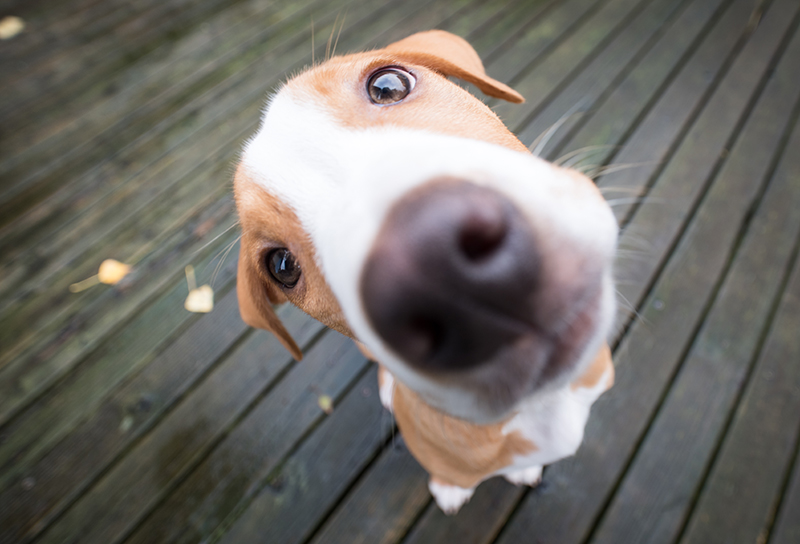 26 Aug

Tips for Handling the Loss of a Pet

I have been blessed with some beautiful, loving and amazing pets in my life.  Many dogs and cats have chosen me as their "human" and accompanied me during my journey. Presently, I live with two terrific dogs who provide me with unconditional love and support. I feel so grateful to have them; their wagging tails, their toothy smiles, and their bright, happy eyes. I look forward to our walks and talks everyday. But I know that our time together is limited, and that they are only meant to accompany me for a short while. Grief is a difficult process to endure, but I take great comfort in the fact that when our pets die they are immediately free of pain and galloping happily through the spirit plane. They watch over us and send us their love and support from the other side. If you have ever lost a pet, I hope this blog post will bring you comfort that your pet is not as far away as you think.

What Happens When Your Pet Passes?

A few days before dying, our pets know that their time is coming. They start giving hints. Some of these signs include staring at their owner, seeming far off and not truly present in the room, not eating or drinking, laying around the house with no energy or interest in play or grooming, etc.  Letting your pet go is a difficult decision to make, so I always suggest checking with your vet about what is best for your pet. When the time comes and they do cross over, they are immediately free from pain. Being free of a sick, injured or failing body is a relief to them. So when pets come through during a reading it's really no surprise when I see them jump, bark, meow and circle around the legs of their owner.  They are so happy to be free of the weight of their old body. I have never seen an animal have a bad aura or energy after they pass.  Their messages are filled with love for their owners, letting them know that they are ok, out of pain, happy and most importantly free.

The Grieving Process

For your own emotional health, it's important to truly and deeply grieve for your pet. The five stages of grief are: denial, anger, bargaining, depression and acceptance. As you move through each stage you will experience days when you feel like being out and around others and days you want to stay curled up in bed.  This process can be paralyzing at first but eventually you will come out of it. As you are able to process your grief and start the slow task of moving forward with your life, you may start to feel your pet around you again.  Grieving for your pet and then opening a gateway back to your heart allows your deceased pet to reconnect to you from the other side.

How They Can Communicate

Deceased pets can communicate in many ways. If you are wondering if your pet has tried to reach you, chances are they have. Here are a few ways to know when your pet is communicating with you:

1. They show up in your dreams.

2. You see them out of the corner of your eye.

3. You hear their animal noises.

4. You smell their fur.

5. You will sense them in their pet bed, room or house – wherever they used to hang out.

6. You will feel their whiskers or their fur brush by your hand or their weight on your body.

7. You will see their name appear in random places.

8. Something will trigger a happy memory of your pet from out of nowhere.

9. You will discover one of their old pet toys you thought you had already put away.

10. New pets will be drawn to you.

Keep Their Memory Alive

A great way to keep your pet's memory alive is to remember the lessons that they are here to impart. I see our pets as guides, and I feel they come to assist us and show us what unconditional love looks like.  I believe that pets are here to teach us some very valuable lessons. For example, cats can teach us that even though they may be our pets, they are their own bosses, with minds of their own. Most cats cannot be trained like a dog can, (though they are fully capable of it), they just have their own style of doing things that feels good to them.  This is a great lesson for people. Cats teach us not to worry what other people are doing. Do what feels right for you.  By remembering the life lessons of your pet and trying to incorporate these acts into your own life, you are not only keeping your pet's memory alive, you are honoring it.

Another wonderful way to grieve for your pet is to write about them. I have a friend who recently lost her cat.  After her cat passed, she sat down at her computer and started writing all of her memories of her cat, whom she had for 15 years. She didn't want to forget a single detail of her beloved pet so she recorded everything about her:  what she looked like (distinguishing features, they way she meowed, the feel of her whiskers, etc.), her hilarious and sweet personality traits, and the funny, happy, sad and scary memories they shared. This cat was her companion through so much of her life and she felt a memory tribute was important, not just to document her cat's life and process her grief, but as a way to re-connect to her cat on an emotional and spiritual level. It is a great exercise to try if you want to re-connect to your own deceased pet.

And still another way to remember your pet is to make a pet photo collage and put it up somewhere in your home where you can look at it everyday.  This will serve as a reminder of your pet's personality and unconditional love for you.  

Pets are spiritual companions that are here to keep our spirits up, remind us we are loved and keep us focused on the positive and good in the world. I feel blessed to have known so many wonderful pets in my lifetime and have been honored to communicate messages to owners on the behalf of those pets. It's one of my most favorite parts of my work. 

What about you? What have you done that has helped you grieve a pet? What "visits" have you received from pets who have crossed over? Tell me your stories in the comments below.